Users may Search for Business Opportunities by using the search tools displayed on the main page.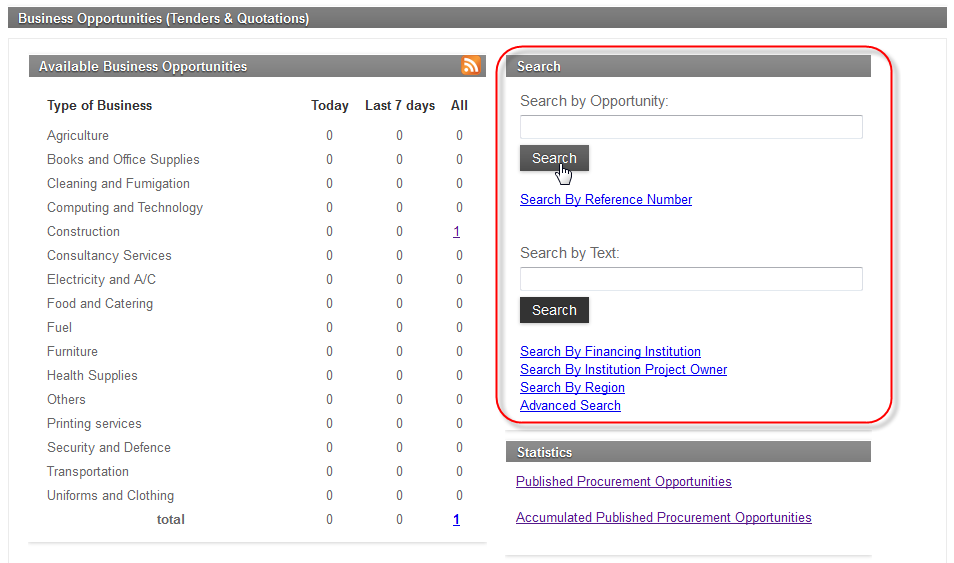 To Search by Opportunity ID
1. Enter a valid Procurement Document ID.
 2. Click the

 icon.
 3. If the Procurement Document ID is valid, the detailed page of search results is displayed.
 4. Click the Procurement Document you wish to view.
 Note: Sections for the Procurement Document ID may vary depending of document Status (Awards sections might be hidden and also Additions Sections).
To Search by Text
 1. Enter a text to search within the Procurement Document
---